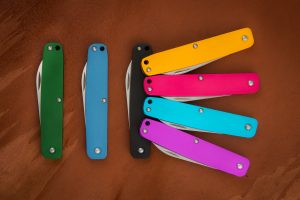 With every order that exceeds 5000 SEK you get a free LTC knife. Order value over 10000 SEK? Then you get two free LTC knives!
The product is automatically added to your cart when the value exceeds 5000 SEK. Another LTC knife will be added if the value exceeds 10000 SEK.
* The LTC Black is not included in the offer and the offer do not apply to distributors and retailers. Only end customer.