Fujiwara Kanefusa 25th generation original katana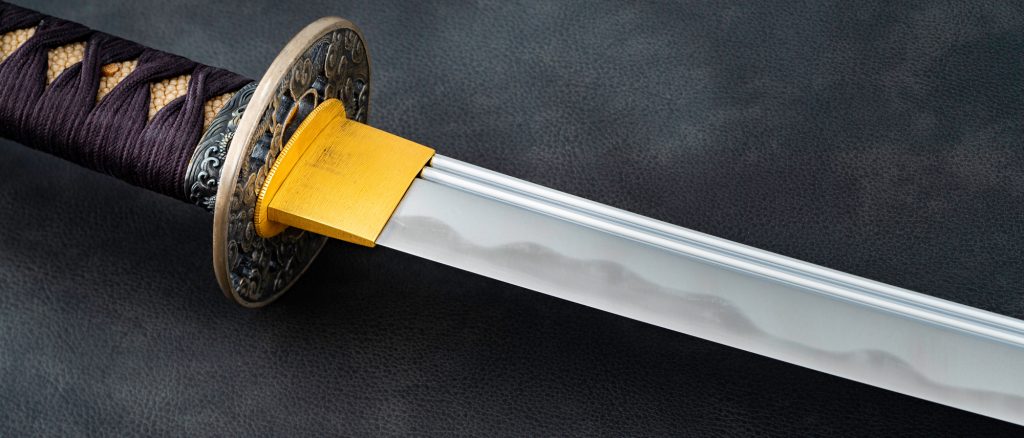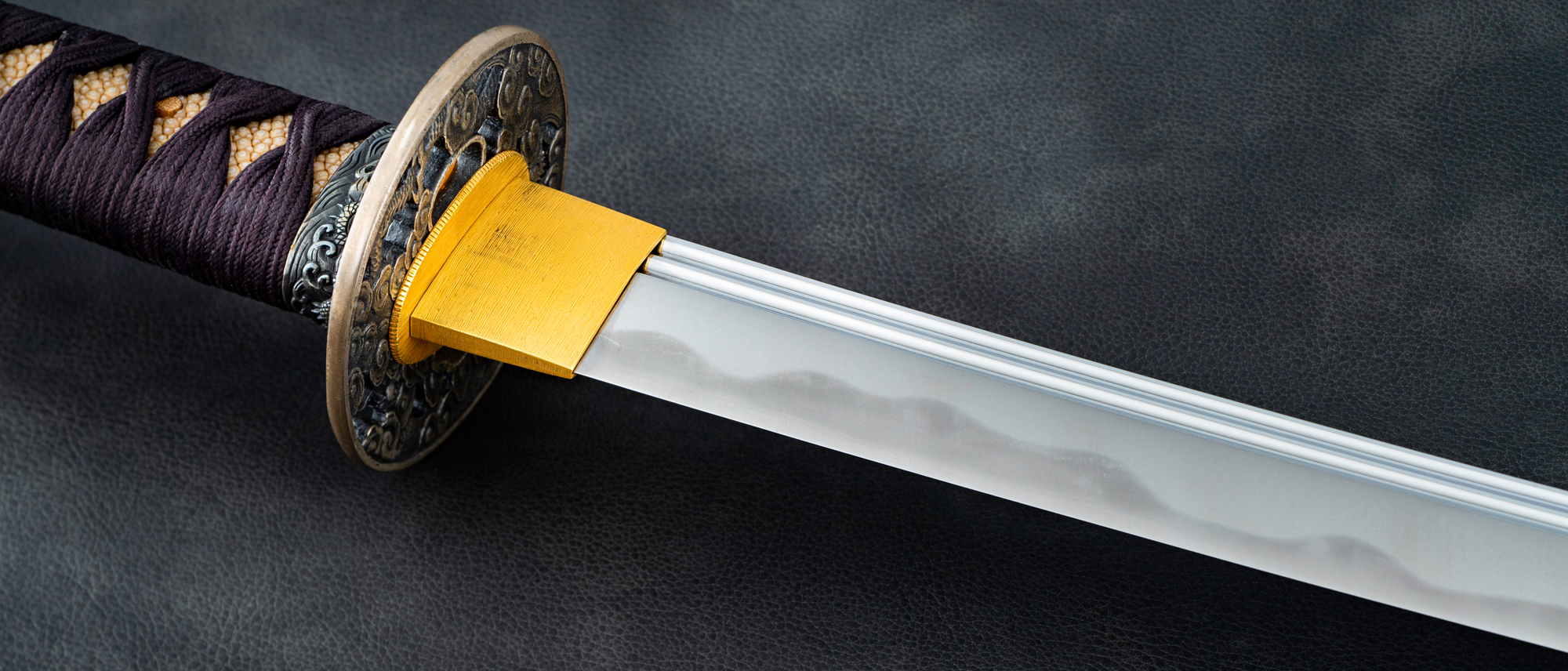 On behalf of a dear friend, we now offer a rare masterpiece for sale, a katana made by master bladesmith Fujivara Kanefusa 25th generation. The sword has been kept in a safe since 2005 but oiled now and them. It is in the same condition as it arrived in Sweden and this is valid for the handle and the cover as well. It goes without saying that such a sword is almost never available on the open market – only if you have the "right" contacts you will be approved as a buyer no matter how much money you are prepared to put up. Upon that, since a sword of this dignity is considered to be a national treasure, you need to get permission from the Japanese authorities or you must not export this piece of art outside Japan.
This is what my friend Mr. Satoru Sakurai, Moki Knives in Seki City says: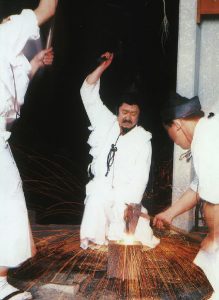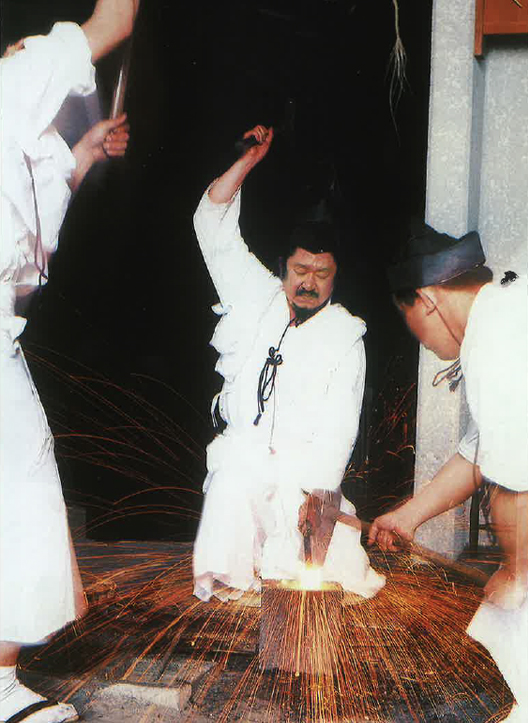 "The name of the swordsmith is Fujiwara Kanefusa.  His real name is Kazuo Katoh.  He trained about 8 years at the very famous swordsmith (name is Gassan who was the living national treasure in Japan).  After he returned home, he worked under his father who was 24th generation of Fujiwara Kanefusa, and he succeeded to Fujiwara Kanefusa 25th generation in 1984. Currently he is one of the most famous swordsmith in Japan, and he has already had great history in his life as swordsmith.
He dedicated his sword to several very famous shrines in Japan under the requirement of Japanese government, and he made a small sword for self-defense of Japanese emperor, and it is great honor as the swordsmith in Japan.  He is four years younger than my age.  So he is probably 63 years old now.  He also has the several positions as the director of several important sword organizations.  I had an opportunity to see him about 10 days ago.  He was still very well.
So, I believe that he will continue to work as the swordsmith for long future. In addition, his son is now working with him as becoming 26th generation, and he is already famous in Japan.  So, they history will be continued in the long future."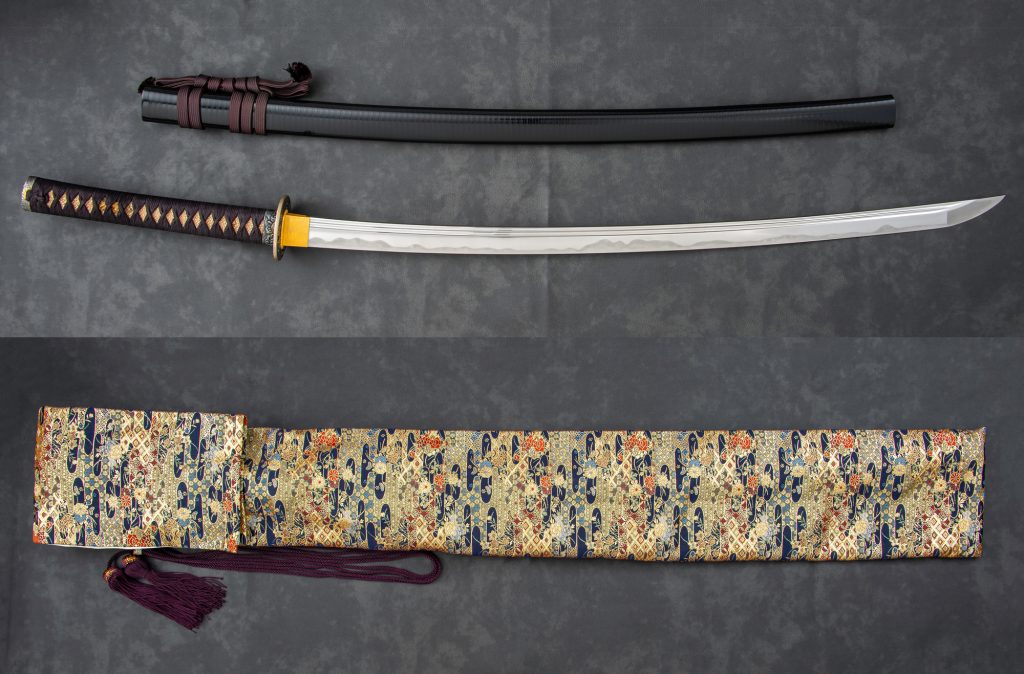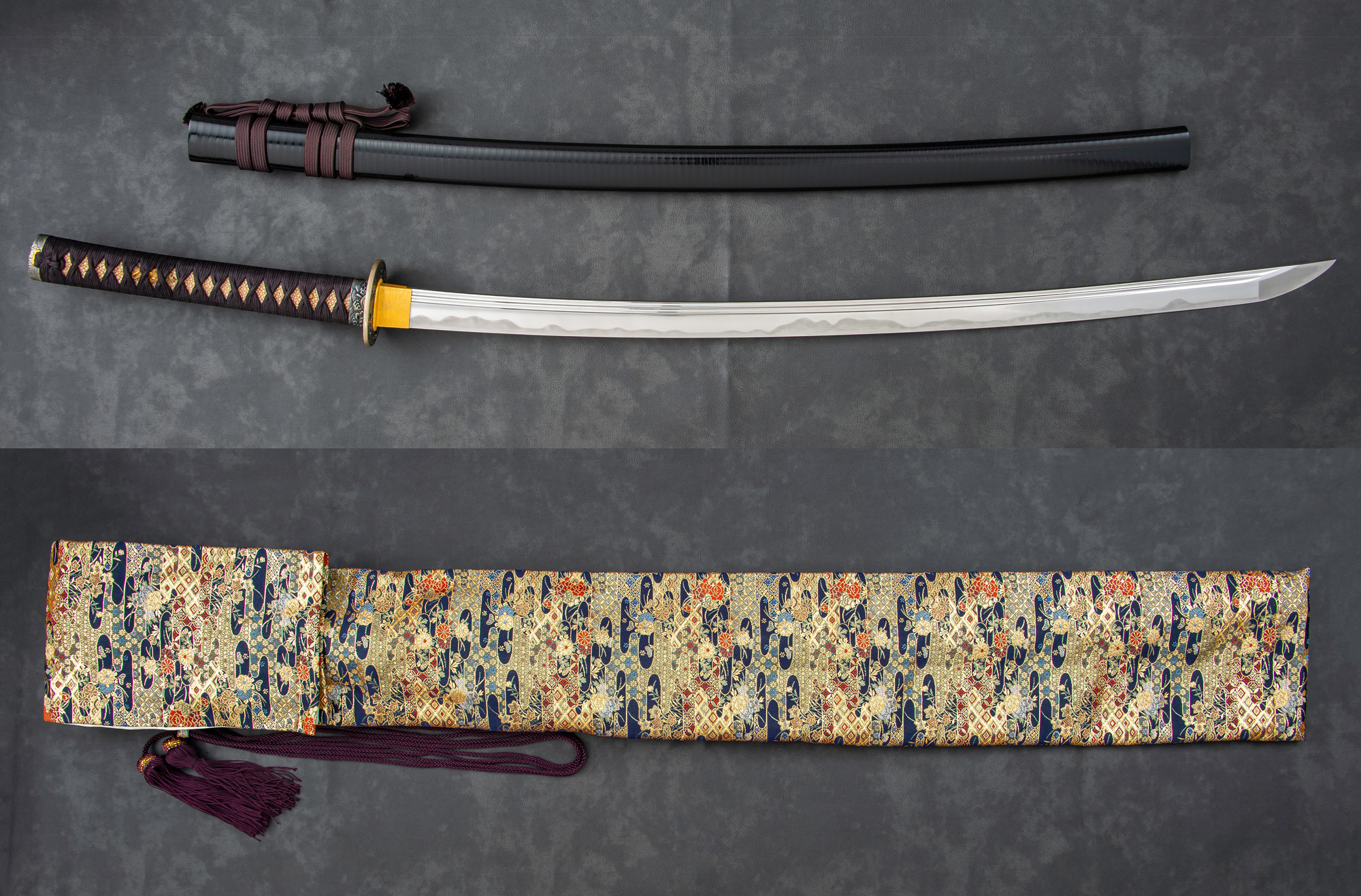 The price is fixed and cannot be discussed so, don't waste our time with various suggestions. The price SEK 395,000 (EUR 35,000) is a minimum set price, the highest bid will get the sword. Full documentation available with certificate of authenticity. For more information or to place a bid, send an email to: info@fallkniven.se